Founded just 2 short years ago, YouSeq is busily carving a niche for itself in the molecular biology industry, specialising in the design, development and manufacture of Next Generation Sequencing (NGS) kits, panels and reagents. With so many complicated and incomplete kits available in the marketplace, the team is very much focused on producing NGS solutions that are both comprehensive in design yet easy to understand.
The founding directors are also extremely passionate about taking care of all stakeholders in the business – providing first class service to customers and distributors, whilst equally ensuring that YouSeq is a fun and fulfilling place to work for all employees. Not content with nurturing its nearest and dearest however, the founders also feel strongly about making a positive contribution to wider society and therefore at inception pledged to donate a generous percentage of annual profits to good causes.
This year has been an extraordinary one, both for YouSeq and the world in general. With the technology and capability to help in the global fight against COVID-19, YouSeq have shipped over 5 million tests worldwide over the last 6 months or so. It therefore seems fitting that the first major charitable project that YouSeq will be assisting with is one being organised by the charity Edith's Hope*, seeking to construct a new building alongside its existing vocational school in the Kumi District of Uganda in Africa. The building will initially be used to house and care for students with COVID-19 and longer-term will provide accommodation for staff at the school.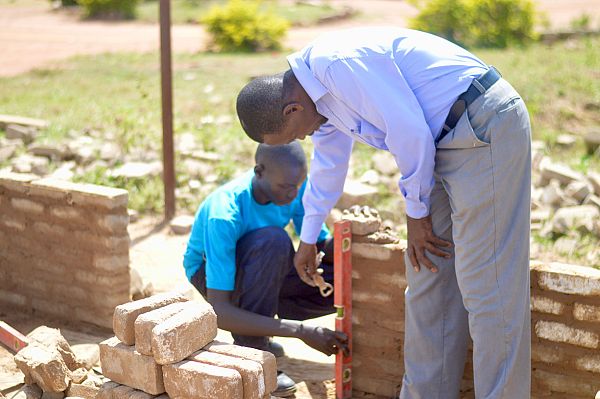 YouSeq will be providing the full funding required to establish the new building, as well as the medical equipment required for when it is being used in its first guise as shelter for affected students to be treated and recover from COVID-19. The project will work with another NGO, HYT, to use Interlocking Stabilised Soil Block (ISSB) for building materials. These sustainable bricks bring a host of environmental benefits including drastically reducing CO2 emissions and preserving ancient forests. Other benefits are that ISSB is stronger than conventional clay brick, requires much less mortar and is quicker to build with.

Edith's Hope already funds the residential vocational school where orphaned children can learn a variety of skills such as bricklaying, tailoring and carpentry. These will empower them to earn a wage, in turn enabling them to support themselves and their siblings.
YouSeq are delighted to be able to play a part in making this latest project a reality, and will be looking forward to watching it come to fruition over the next couple of months.
* For further information on Edith's Hope please visit the website edithshope.org